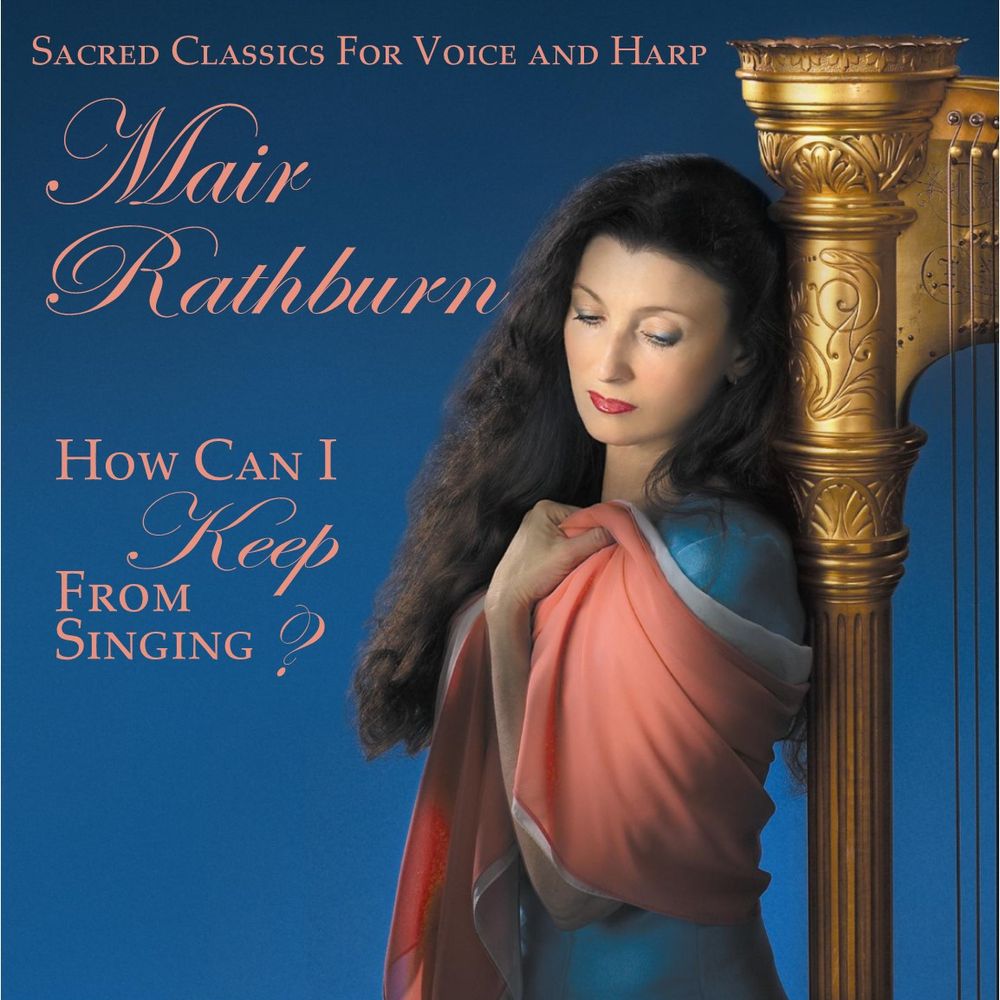 How Can I Keep from Singing?
This stunning release from the talented harpist/vocalist/arranger is an eclectic collection of sacred favorites with a few surprises. The title song uses Jeanne Cotter's haunting arrangement and the beautiful, reflective violin work of Dennis Caplinger.
Buy "How Can I Keep from Singing" at CD Baby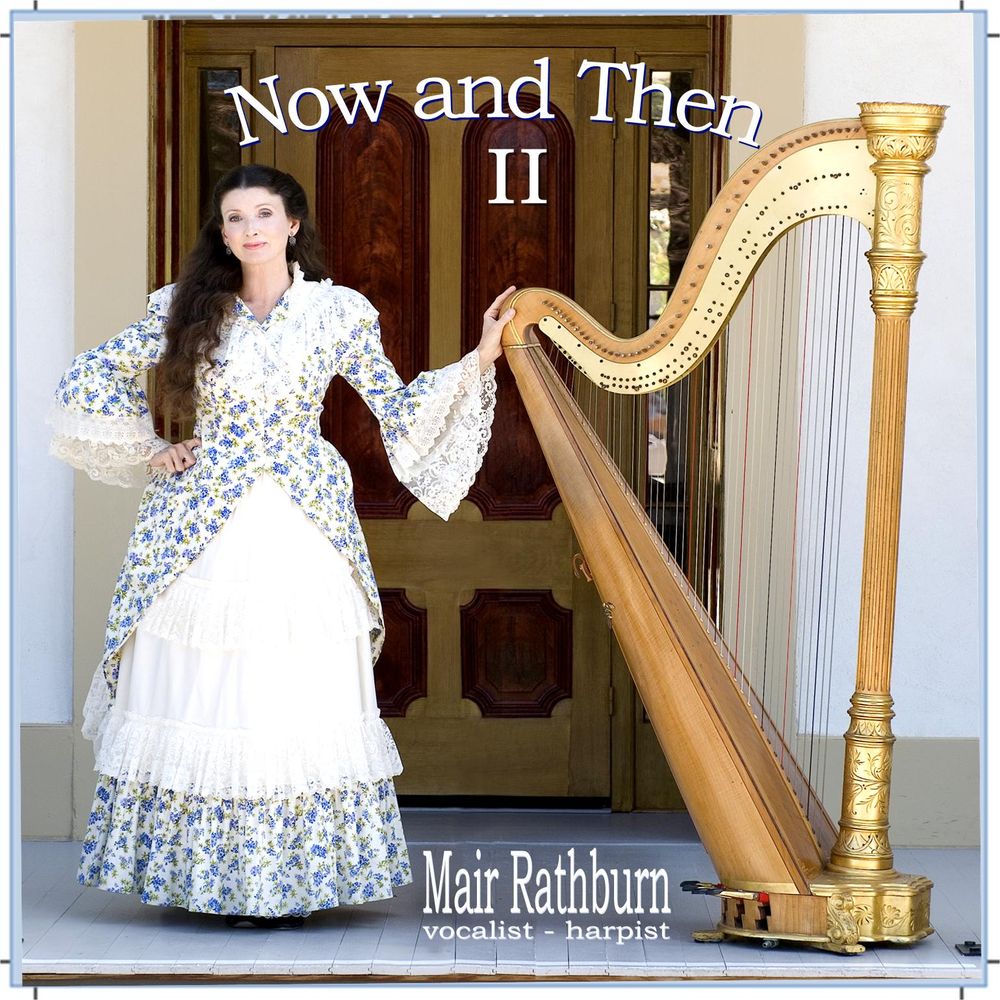 Now and Then II
Mair's latest recording of the music of California in/near the 1870's.  These are the "biggest hits" from Mair's performances at the Cosmopolitan Hotel in San Diego's Old Town State Park.  All harp and voice with violin on one cut and some limberjack percussion on a few others.
Now and Then at CD Baby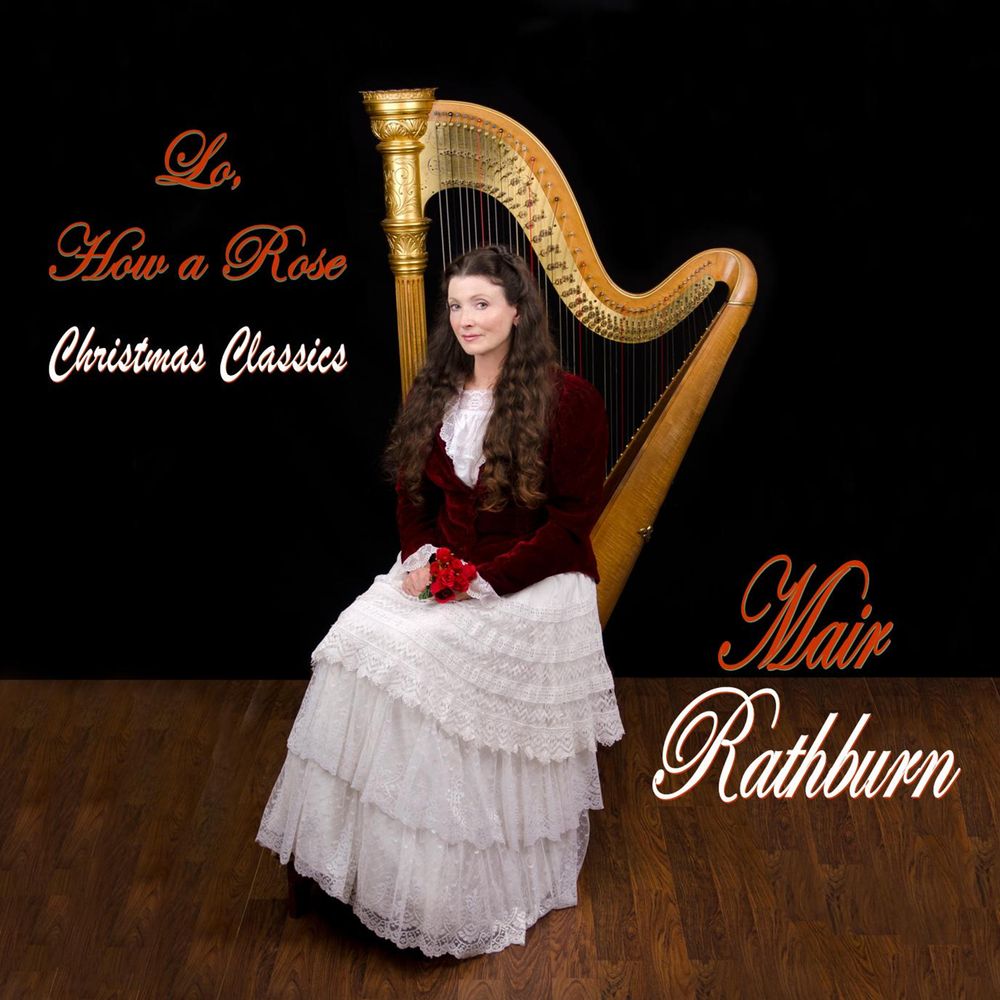 Lo, How a Rose
This delightfully creative collection of Christmas favorites performed on pedal harp with flute, bass, violin, and bodhran added.  Portions of this CD were regularly heard on Muzak, XM, JMX and Sirius music services.
Buy "Lo How A Rose" at CD Baby